Two Popular Home Trends for the Spring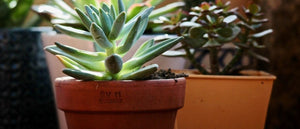 Natural Textures and Colors
All natural fabrics and pieces are on the rise for 2019.  This could be in the area of furniture and even the use of colors in fabrics and for wall coverings.  The inspiration is of course from the world around us.  Rich greens and brown or even reds like terracotta are just some of the ideas I've seen as I browse catalogs and furniture showrooms.
Some quick and easy ways I think this trend can be incorporated into your homes decor without breaking the bank would be to start with small items that can be interchangeable.  In the living room flower vases, cushions, and throws are just a few simple ways to do this.   For the dining area, stoneware plates, table mats and napkins can be easily swapped in and out when ready.   I like these items because they can be quickly removed when you're ready for a new look.
Plants and Flowers
Natural textures, fabrics and colors always add warmth and coziness to a room.  Plants have the same effect too and are a very popular design trend for the spring.  Especially after a long winter, blooming spring flowers make everything feel fresh and new.  This spring you can achieve the same effect by adding plants to your home decor.  It doesn't have to be the usual bouquet of flowers in a vase.  Go beyond the norm by incorporating flowers into your living space using some very unconventional items.   I've seen mason jars, tea cups, jugs and of course watering cans.  A great place to find many of these unconventional items for a low price is the local dollar store. 
Plants also make great focal points in a room and work great as centerpieces.  Feature prominently on a coffee table,  an end table or even on a wall as a wreath.   If you don't have a green thumb, consider incorporating silk flowers into the mix.  I recently discovered the company Afloral.  They offer an exceptional selection of flowers for a variety of uses and occasions.  Not only will you find a wide range of flowers to help brighten up your living space but they also provide a wealth of design inspiration and tips as well. 
Chey,
The content contained in this blog post reflects the personal views and opinions of the author and was solely provided for informational purposes only.  KinderSuite or any employee thereof is not responsible for any inaccuracies of statements made therein and will not be held liable for any errors or omissions or damages arising from its display or use.  Any opinions expressed by readers leaving comments are theirs alone and do not reflect the opinion and/or views of KinderSuite and it's staff.

Like this Post? Get Free Updates. Sign up for our Newsletter below
Leave a comment
Comments will be approved before showing up.